We work with you to identify issues and develop successful employment solutions.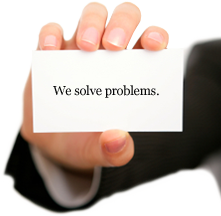 Whether you are a small company trying to navigate the litigious employment environment, or a large company working with experienced HR professionals, we will work with you to identify issues and develop solutions.
We embrace a team approach to protecting the interests of your and company and working with HR professionals.
---
Collectively, we have experience advising clients regarding:
Decisions to Hire and Fire
Employment Contracts
Employee Handbooks
Noncompetition Agreements
and Regulatory Compliance
---
Employment Litigation Experience
In addition to advising clients, we have litigated Title VII cases, breach of employment contracts, and unemployment claims.